Ruelco is one of the world's leading manufacturers of Instrumentation Controls. The versatility of our products is the greatest strength that we possess and our array of CNC machines allows for fast turnover and high accuracy in all of our processes. As new applications develop in the controls industry, we will be there to provide the design and manufacturing services to meet the demand of our customers.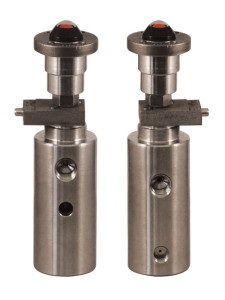 Ruelco also has the ability to test every manufactured part at our in-house testing facility. Our 100% ISO 9001 certified quality control program ensures that only products which meet our high standards ever leave the shop. Our commitment to innovation, quality, and total satisfaction for each individual customer is what drives us to succeed today and in the future.
Ruelco also produces a wide range of other services, from military components to bottling accessories for automatic filling machines, in addition to our complete line of instrumentation controls and accessories.
Let us know the services you are looking for and we will do our best to meet the needs of each individual customer.