4-Way 5/2 Control Valve (Model 16A4)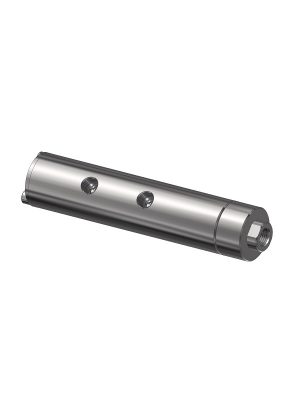 The Ruelco 4-way 5/2 Pilot Relay is a Normally Open and Normally Closed relay operated by a single pilot supply . The single inlet will allow a Normally Open signal to the outlet while the Normally Closed outlet will vent. When the pilot signal is applied, the porting will change state with each side reversing the operation. The relay can easily control both sides of a double acting actuator or pneumatic pump with a single pilot supply. The internal spring ensures the relay will return to the original shelf state when the pilot supply signal is removed.
316 stainless steel construction (models to N.A.C.E. MR0175 available).
Large Cv factor assures fast system response.
Fluorocarbon and Nitrile seals are utilized for dependability.
Inconel X750 spring assures dependability in most corrosive environments.
Supply and pilot pressures are independent of each other.
Contact Us
Can't find what you're looking for? Have a question about a specific product? Send us a message and we'll be in contact with you soon.