Fuse Plug (Models 2101/2102)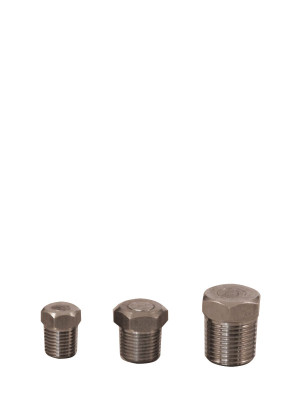 The Ruelco fuse plug is a heat sensitive device designed to vent control pressure at a predetermined temperature. Ruelco fuse plugs are manufactured using a process that assures a leak free operation. The sensing temperature of the fusible material is clearly marked on each fuse plug to assure proper identification.
316 stainless steel construction (models to NACE MR0175 available).
Leak free seal.
Small compact design.
Large Cv produce large flow rates.
1/8″, 1/4″, 3/8″ and 1/2″. MNPT sizes.
158, 168, 183, 210, 255, 283, or 361 Deg F sensing temperatures.
Consult the factory for additional sensing temperatures.
Model with 500 PSI maximum working pressure is available (Model 2101).