High Pressure Fuse Plug (Model 2103)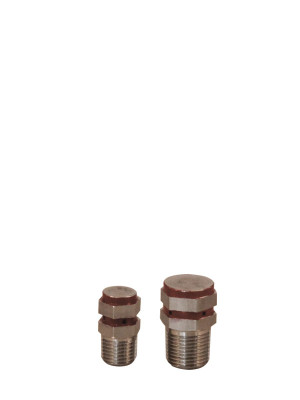 The Ruelco high pressure fuse plug is a heat sensitive device designed to vent control pressure. The sensing temperature of the fuisble material is clearly marked on each fuse plug to assure proper identification.
316 stainless steel construction (models to NACE MR0175 available).
Leak free seal.
Small compact design.
Maximum working pressure: 6000 PSI.
1/4″ and 3/8″ MNPT sizes.
450 Deg. F sensing temperature.
Contact Us
Can't find what you're looking for? Have a question about a specific product? Send us a message and we'll be in contact with you soon.