RD-2 2-Way N.C. Dump Valve (Model 8004)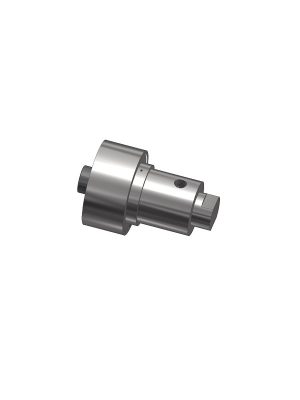 The Ruelco RD-2 is a normally closed hydraulic controller that acts as a snap acting vent valve with application of pilot pressure. This configuration of the Ruelco Dump Valve permits control of hydraulic pressure up to 10,000 PSI with a pilot supply of 100 PSI. Minimum recommended pilot pressure is 30 PSI. A high ratio of hydraulic pressure to pilot control pressure ensures safe operation. A soft seal design ensures zero leakage in the hydraulic section.
The internal spring and the hydraulic pressure act on the spool area are jointly responsible for opening the valve, although each on its own provides sufficient force to open the valve.
Ruggedly constructed stainless steel process wetted parts provide years of reliable service and the compact and simple design makes field maintenance easy.
Stainless steel construction (models to N.A.C.E. MR0175 available).
1/4″ NPT port connections.
Large Cv factor ensures a fast system response.
Small compact design
Contact Us
Can't find what you're looking for? Have a question about a specific product? Send us a message and we'll be in contact with you soon.